Metro Jet Vac Service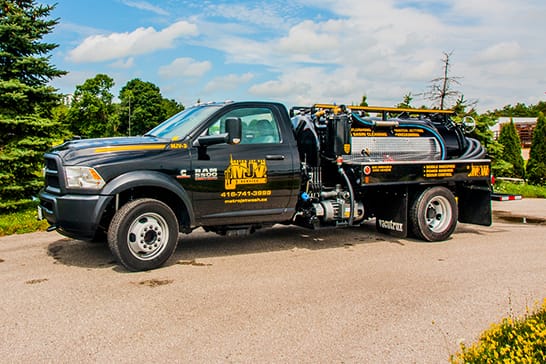 Metro Jet Vac (a division of Metro Jet Wash Corporation) came into the industry to solve issues during underground power washing jobs that we were met with and were not able to find third party support for. With that Metro Jet Wash began offering Drain Services, which include Drain Flushing and Catch Basin Vacuuming, as well as Camera Inspections.
We are equipped with vac trucks, drain cameras, mechanical snakes, jetters and a mini vac. We service driveways and yard drains, sump pits, above and underground parking lots and all residential, high-rise, municipal, commercial or industrial properties and warehouses.
Our prompt, great customer service along with our high-end equipment and competitive pricing have allowed us to become an industry leader in Drain, Catch Basin and Sump Pit Cleaning and Inspecting. Metro Jet Wash strives for professionalism and complete dedication to excellence. Metro Jet Vac is often used as a go to for many plumbing and mechanical companies because of the "Metro Jet Wash Way".
Contact Metro Jet Wash for guidance, more information or a quotation.